VIDEO GAME VIDEO GAME VIDEO GAME
Holy fuck,
this article
is brilliant. Let me see if I can pan movies as well as this dude. I suppose it's possible he's seen the movie's he's talking about, but he gives no evidence of such, so I'm going to kick it up a notch as they say and only review movies I haven't seen--
NATIONAL TREASURE
A disastrously bad fiasco of a film starring a slumming Nicolas Cage in a terribly bad role. They may as well have handed out joysticks to the audience and made them pop in quarters, because this movie's plot is nothing but video game material. Bad.
POLAR EXPRESS
This horribly awful abortion of a movie stars a dismal Tom Hanks in a bloated story of Christmas suck. With all the overdone CGI, this "film" looks more like a video game than anything.
THE PHANTOM OF THE OPERA
Andrew Lloyd Webber's popular musical makes an awfultacular transition to the big screen in this tragically lame badfest. With more attention paid to flashy visual imagery than to story or characters, director Joel Schumacher (Batman & Robin) seems to think he's making a video game instead of a movie.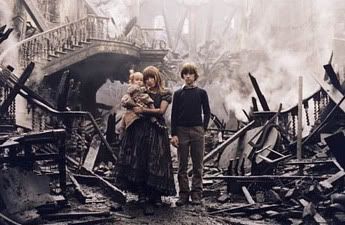 Jim Carey and a couple of kids I know nothing about star in one of the worst movies of the year.
LEMONY SNICKET'S A SERIES OF UNFORTUNATE EVENTS
Harry Potter this ain't. Jim Carey drives the final coffin nails into the suck chunk that is his career in this painfully terribleful garbag-o-thon. More like "Lemony Nintendo's A Series of Things That Are Better Suited to A Video Game", am I right?
HOTEL RWANDA
This abysmalacular bastion of suckery represents the ethnic cleansing in early nineties Rwanda as two parallel paddles with a bouncing monochrome ball moving between them. You're going to be "pong"-ing your way out of theater halfway through this Dionysian revel of spectacular baddery.